WELCOME GREETINGS FROM THE CEO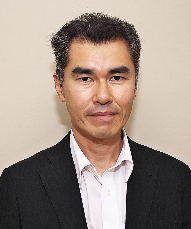 Chiyoda Energy Co., Ltd.
Toru Tayama (CEO)
Chiyoda Energy Co., Ltd. was established in 1941, and since the beginning it has been operating mainly on gasoline sales. During that time, we have grown significantly by riding the wave of global motorization and also expanded into other fields such as the real estate leasing business.
The world is standing in an unprecedented turbulence. Including the energy and telecommunications industries, change is required in every industry. We are entering in an era where change and growth are required at an unprecedented speed. So, the development of human resources who should be the standard-bearers of that era is the way we should take on new challenges in the future.
We established Tokyo Chiyoda Japanese Language School for various abilities, strong mental power and manners based on Japanese language education. We would like to devote ourselves to developing world-class human resources who have cross-border kindness and strength. I am waiting for a young challenger who agrees with such thought to be admitted from the bottom of my heart.